Spotify Spotlight: Interview with Data Engineer Dara Elass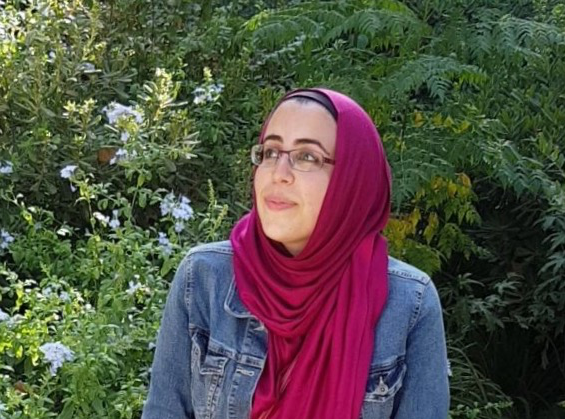 This is part 2 in our new interview series called "Spotify Spotlight." In these interviews, we showcase Spotifiers working in a range of different tech roles, and learn more about their journey to Spotify and what they love about working here.
What's your name and where are you from?
My name is Dara Elass, and I never know how to answer "where are you from". My background is Syrian-American and I grew up in a few places: Saudi Arabia, Bahrain, Syria, and Virginia. I went to college in Philly and have lived in NYC for the last few years.
What was your journey to Spotify?
I've been using Spotify since 2011, and have always been a huge fan. I studied Systems Engineering so my background is technical, but my first job was client facing and not technical. I realized I didn't really enjoy that sort of role so I decided to do a Data Science Bootcamp since I was reading so much about data being the next big thing in tech. Somewhere in between my first job and the bootcamp, I applied to Spotify and was rejected. After I finished the bootcamp, I worked as a Data Analyst at Buzzfeed in NYC for a year. I then applied and was hired at Spotify as a Technical Data Analyst on their Content Insights team.
What do you do at Spotify?
Since being hired as a Data Analyst on Spotify's Content Insights team, I've moved into a Data Engineering role on that same team. I am one of two Data Engineers on our 15+ person team. We build and maintain the technical infrastructure and pipelines for our team, and also do some automation.
What is the most challenging part of your job?
One of the most challenging parts of my job is also one of the things I'm really grateful for at Spotify; there are always new technologies to learn! This can be challenging because sometimes in order to learn a new technology, there are 10 other related things to learn. It's an interesting challenge, and luckily there is a lot of great support from people in Slack channels, etc. at Spotify.
How would you describe the Spotify culture and what it means to you?
I'm very happy at Spotify and I feel overwhelmed with gratitude to work here. The two things that stand out to me about the culture here are the Employee Resource Groups (ERGs) and the career growth opportunities. ERGs are groups employees can join based on shared life experiences and identities. I am one of the co-leads of the Muslims@Spotify ERG. I love that I can learn about other cultures and find people who are like me through the ERGs. I also love that Spotify offers so many opportunities for growth: whether it's encouraging people to embed with new teams or take on new roles. It is an amazing benefit to your career to have these opportunities at Spotify.
Tags:
Data