Putting the Spotlight on our technical employees
My beat is a blog series that turns the spotlight towards technical employees across various desciplines and roles to showcase what a typical day as a Spotifier consists of.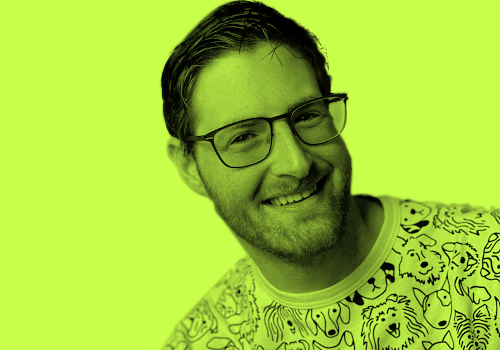 David Riordan: Product Manager
David is a Product Manager at Spotify in New York. But since the start of the pandemic, he's been working from the Greenpoint apartment he shares with his wife, dog and 21-month-old son, Zev. Here, he talks us through his day-to-day…  
5:00 am
My days begin with an early morning wake-up call from Zev – he comes through at around 5am and we get a couple of dedicated hours of playtime before the rest of the world gets up. It's fun – this morning, we baked oatmeal cookies. Then once my wife and I are ready, we take the dog, throw Zev in the back carrier and walk all together through the park to his nanny-share. It's a really lovely way to start the day.
9:00 am
Back home, the first thing I do is check in with my To Do list – I have a love-hate relationship with task management software, but it's great to have all my personal and professional commitments in one place.
As a Product Manager in Spotify's Data and Insights team, I work on the audio-processing infrastructure – which means I get to hang out with brilliant researchers and build the tools they need to take big leaps in knowledge, as well as in the application of that new knowledge.
For the past year, I've been part of a project called Klio – creating a software framework that allows researchers, engineers and data scientists to process audio files easily and at scale, as part of a commodity data pipeline. It means that algorithms that could previously only run in a very bespoke manner on a small or medium-sized scale can now work for a relatively unbounded amount of input data. And they can do so in a unified, standardized way – meaning there's no need for people to reinvent the wheel every time and freeing them up to go further, faster, with their research.
Klio has been a long time in the making, so it was amazing to finally open-source it last month. Now, our tools and methodology are available to everyone and will help drive groundbreaking work across the research community worldwide.
11:30 am
Working on a project like this has required lots of collaboration, so I'm glad to be part of a strong, supportive team. Even though we're now spread out geographically, we're always there for each other on Slack. And we all get together for a Hangout every morning to check in on what everyone's doing and discuss the most important actions for the day.
12:00 noon
Time to leave my desk and break for lunch – my wife and I try to eat together and grab a bit of fresh air if we can. We're lucky to have a communal outdoor space at our apartment block and plenty of parks nearby. And one of the great perks of staying in New York throughout the pandemic has been seeing other people out and about – bumping into neighbours and keeping up that sense of connection. It feels extra special right now.
1:00 pm
Whilst my mornings tend to be fairly unstructured, my afternoons are when most of my regularly scheduled meetings happen, particularly those involving colleagues in the US. But outside of these meetings, my work routine is highly variable – I might spend some focus time on a specific issue, check in with one of my fellow Product Managers, or run a workshop or user research session with one of our current customers. One of the things I love is that, at the moment, our community is small enough for us to know every single customer on a personal level – we can get to know their pain points and problems precisely and really understand the impact of any changes we make. Obviously, I'd love us to grow our customer base and I know it won't always be possible to be so personally connected. But right now, it feels like we're doing favours for friends – for extraordinary people that we admire and have the privilege of working with. And that brings a lot of meaning to everything we do.
6:00 pm
We're getting into planning season now – both for a new quarter and a new year – so some nights, I find myself working a bit later than usual on my laptop. Other times, I get an idea in my head and can't stop till I've got it out! But mostly, I log off in the early evening, spend time with my family, walk the dog and then collapse. Like busy parents all over the world, right?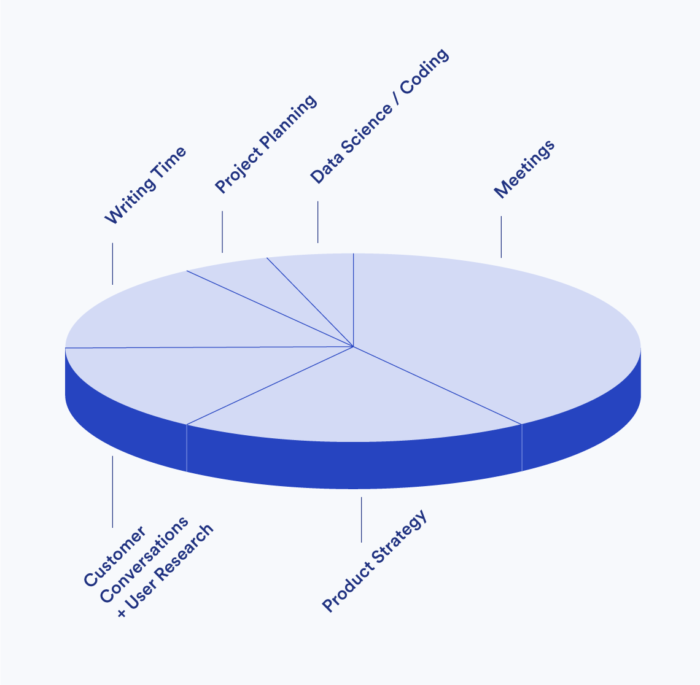 Tags:
machine learning
Published by Spotify Engineering