Spotify Wins CNCF's Top End User Award and Toots Own Horn About It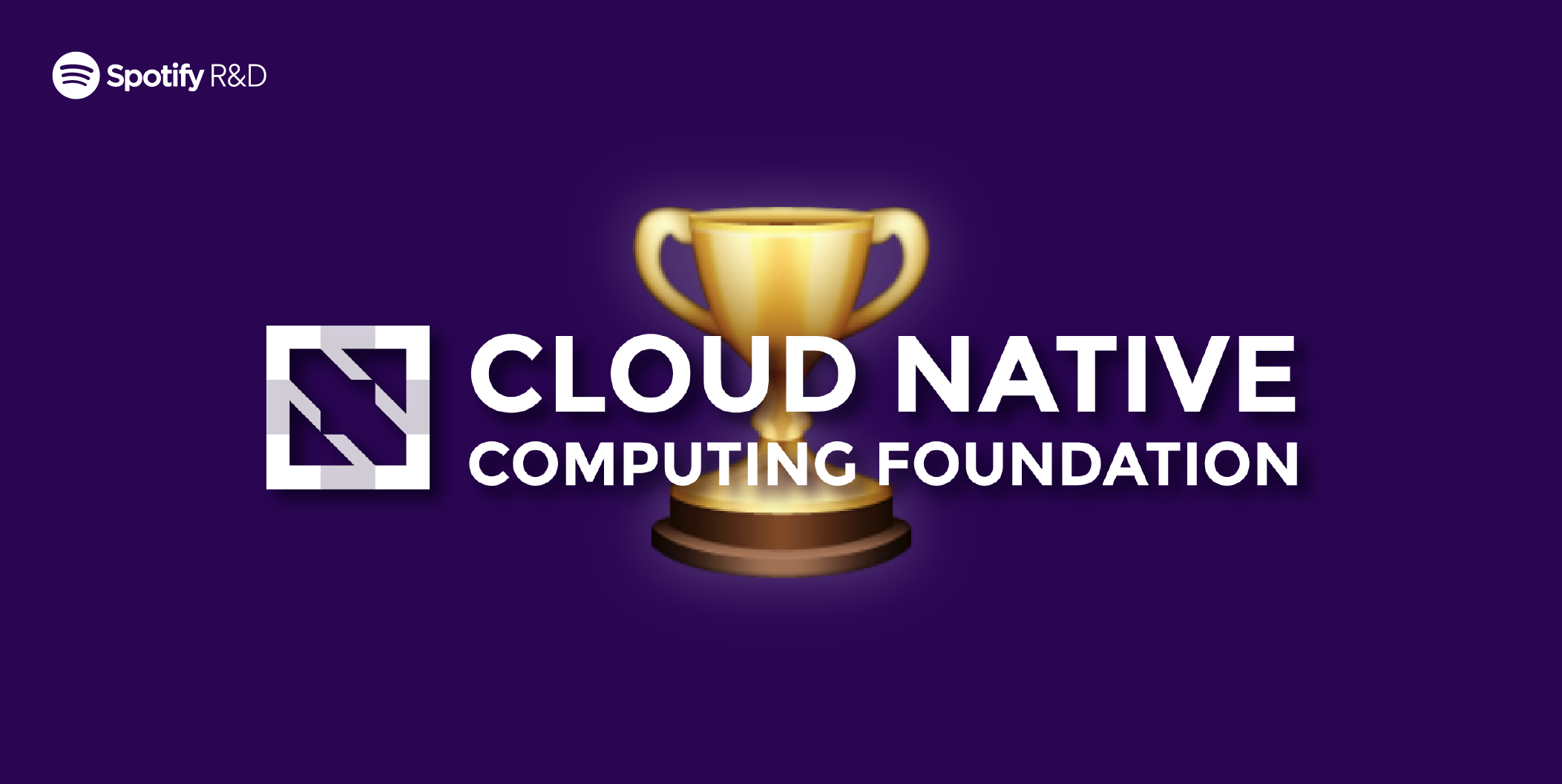 Last week, Spotify won an award — and we're not playing it cool. We tweeted. We bragged on LinkedIn. Our internal Slack is alive with emoji and exclamation points. We're really very proud of this one.
The award is Cloud Native Computing Foundation's Top End User Award, announced at last week's KubeCon + CloudNativeCon. Voted on by the 140+ organizations in the End User Community, we're honored to receive this recognition from our peers in the CNCF — home to so many outstanding open source projects (and people!).

We joined the CNCF three years ago, and we've come a long way with the community in a short time. The award recognizes Spotify for our adoption and evangelizing of cloud native technology (like Kubernetes, gRPC, and Envoy), our leadership in CNCF forums and meetups (look out for the next Stockholm one here), our contributions to both the code and the direction of CNCF projects (more than 27,000 contributions to 13 different projects), and our industry-leading work on Backstage, which is now in the CNCF Sandbox.
But in the end, this is a win for all of Spotify R&D. It's recognition for our commitment to technical excellence across the entire company and our desire to always give back to the community. Thank you to everyone at Spotify for your contributions across the open source ecosystem. You should be proud.
You can read more about the award on the CNCF website. And to learn more about what got us here, listen to our podcast series "Spotify: A Product Story". You'll hear the stories and lessons from building Spotify, as told by the people who were there. For more on our journey to becoming cloud native, check out these episodes:
Tags:
engineering leadership