Putting the Spotlight on our technical employees
My beat is a blog series that turns the spotlight towards technical employees across various desciplines and roles to showcase what a typical day as a Spotifier consists of.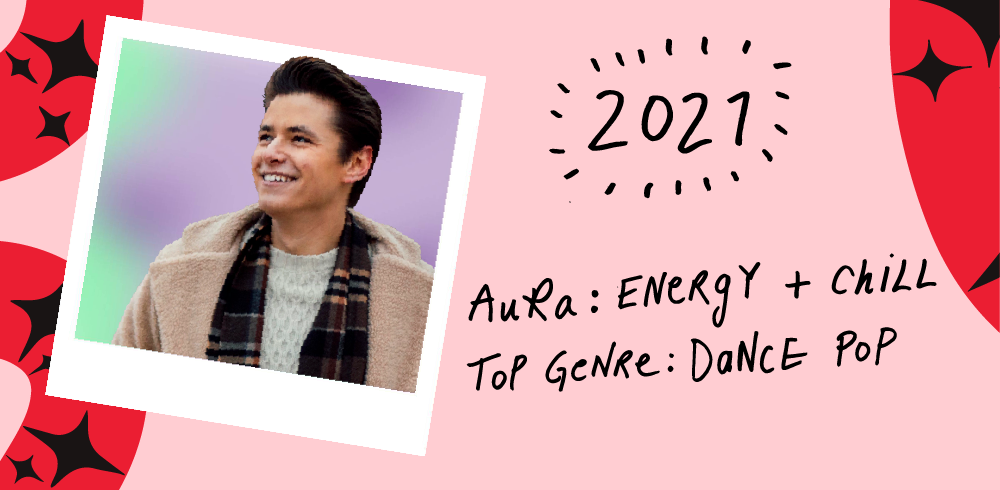 Jordan Loeser: Web Engineer
Jordan works at Spotify in New York and has been part of Spotify Wrapped for the past two years…
Tell us more about working on Spotify Wrapped…
My main focus on Wrapped was the social media share cards – the static images that summarize the information from someone's data stories and can be shared on platforms like Instagram, TikTok and Snapchat. Since these cards must accommodate a variety of languages and dynamic data within a fixed space, we needed to work really closely with our designers and localization team right from the start and there were plenty of interesting challenges to work through together.
What were the biggest challenges?
By far the most challenging – and exciting – share card to implement was the Audio Aura story. This was our first time leveraging this kind of advanced web technology to generate graphics in real-time, so there was lots of trial and error. But after experimenting and collaborating closely with our designers, we were able to get things just right. And with nearly 100 different aura combinations presented in 30 different languages, this share card really got people talking. 
What was the most inspiring moment?
One moment that stands out to me vividly is the first time we were able to run through the full, end-to-end Wrapped experience using our own listening data. That test session was the first time we could see all the brand kit, data stories and share cards come together and really enjoy the fruits of our collaboration in a tangible way. Seeing our own favorite artists and hearing our own top tracks was a great reminder of why the experience resonates with listeners and what makes Wrapped so magical in the first place.
What made it a fun project to be part of?
It was a joy to collaborate with such an incredible team of bright, talented colleagues. And I love working on something so visual and user-facing – it's amazing to release Wrapped into the wild and see how users engage and make it their own after launch. Working on a project that has such a presence on social media and generates so many memes and comments never fails to blow me away – it's the part of the campaign that I truly cherish every year.
Any special shout-outs?
It really does take a village! Share cards wouldn't have been possible without the help of so many brilliant Spotifiers:
Samantha Whitt, my collaborator and share card builder extraordinaire
Melia Wagner, expert in all things Localization
Our exceptional designers, Angeline Toh, Cait Charniga and Sona Dolasia
My backend heroes, Mike Smith and Patty Santa Cruz
Genius problem-solver, Itay Yahimovitz
Our fearless tech lead and my mentor, Zela Taino
The glue of it all, our road manager, Udaya Uma Pillalamarri
Last but not least, my incredible manager and advocate, Ashley Casey.
Tags:
web
,
Wrapped21
Published by Spotify Engineering