About
Spotify Engineering is a diverse community of engineers, developers, researchers and more. Together, we build the infrastructure, features, and experiences you love – and help to shape the future of audio.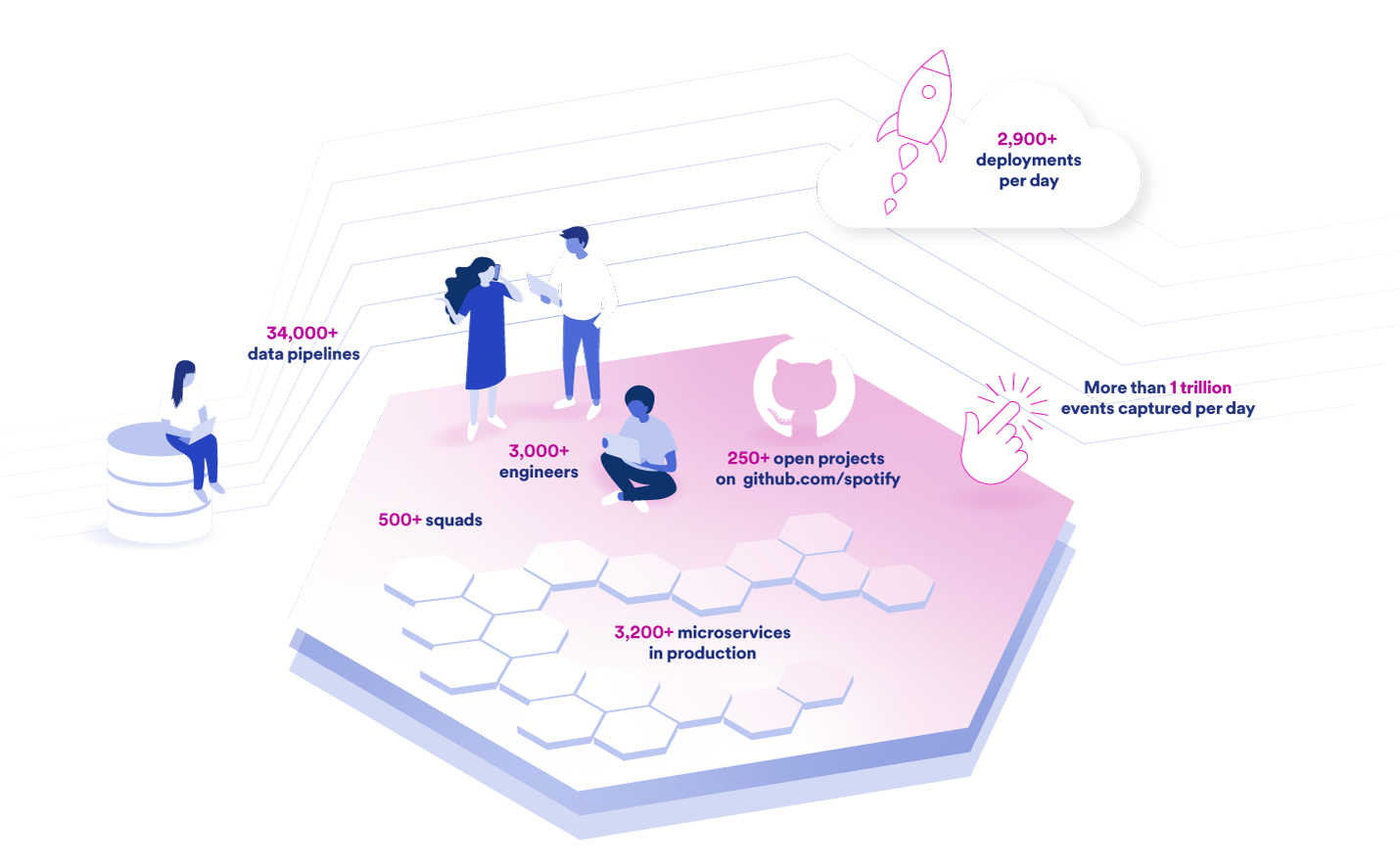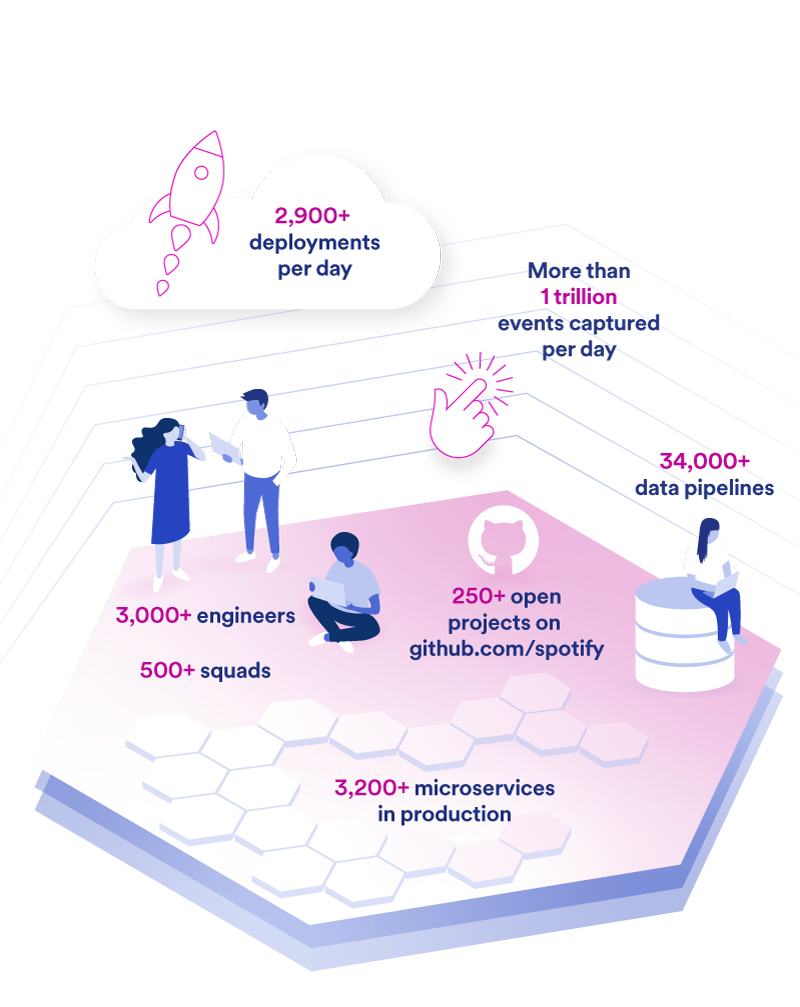 Collaboration through Open Source
We rely on open source software and believe in building community through open source technology. Our projects are transforming the industry and there's never been a better time to take part.
Find out more
Discover valuable insights hiding inside Xcode's build logs
Studio-quality audio effects for engineers
Cut down your iOS build times
Smarter data pipelines for audio
A lightweight audio-to-MIDI converter
An open platform for building developer portals
Measure the size of Android apps
Spotify: A Product Story
Want to hear more about how Spotify was built, straight from the people who built it? Spotify's Chief R&D Officer, Gustav Söderström, shares the stories behind the most important product strategy lessons we've learned at Spotify, all told in the words of the people who were actually there.
Listen now