Putting the Spotlight on our technical employees
My beat is a blog series that turns the spotlight towards technical employees across various desciplines and roles to showcase what a typical day as a Spotifier consists of.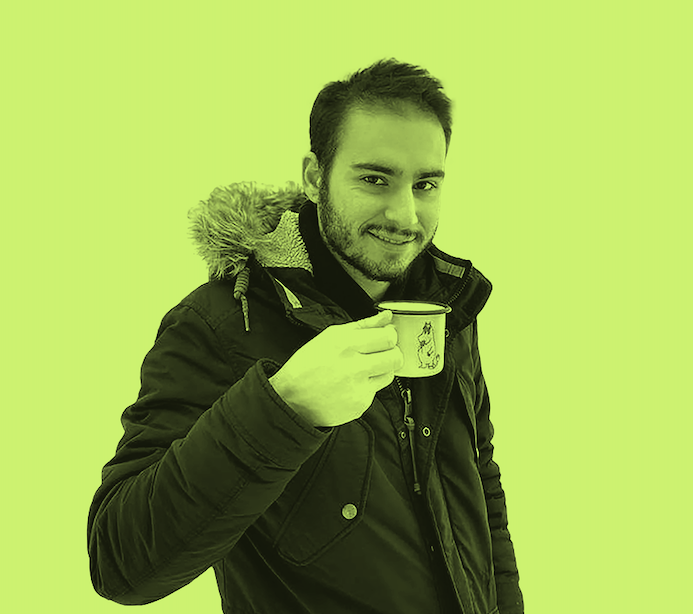 Patrick Balestra: Senior Engineer
Originally from Switzerland, Patrick has lived in Sweden for almost three years now and works as a Senior iOS Engineer in our Stockholm office.
8:30am
I'm at my best after nine hours' sleep, so I tend to wake up pretty late, shower and dress as though I'm going into the office. Although I've been in Stockholm a while now, I'm still not a fan of the Swedish breakfast of bread and cheese or salami – give me Nutella on toast any day!
10:00am
After breakfast, I log into my computer, check my messages and settle down for my morning's work. Officially, I'm an iOS engineer on the Infrastructure team, which means I take care of the iOS developer experience — creating tools, libraries and other innovative solutions to help developers work faster and more efficiently. But over the last year, I've transitioned to work more on a new monorepo and Bazel system project that's designed for all kinds of developers, not just iOS. We're unifying how the tooling works, where the code lives and so on. And it's an ongoing project – we're constantly finding ways to improve and make life easier for developers across Spotify.
My team is divided between Stockholm and New York, so we're accustomed to being far apart and have adapted to working from home pretty easily. But I'm a sociable person and really miss being in the office, chatting with other people and knowing what's going on with other teams.
1:00pm
One way I stay connected is by meeting up with colleagues that live close by — we often take our lunch breaks together and grab a bite to eat in a local restaurant. Stockholm's a great place to live — the winters can be rough but, as a Swiss-Italian, I'm no stranger to snow and ice. And at this time of year, the city is becoming more lively — the weather's warmer, the restaurants are buzzing, and people are ready to enjoy themselves.
2:00pm
After lunch is when New York wakes up, so I tend to have more meetings and less time for writing code or reviewing documents. I also like to keep up-to-date with the wider engineering community and do open source work — I usually have a bunch of projects on the go. Recently, I helped to open source XCMetrics — a tool developed at Spotify for Apple's developer software, Xcode, that allows people to collect, display, and track the metrics inside their team's Xcode build logs. It can provide valuable insights to help improve both developer experience and productivity.
7:00pm
I tend to work fairly late in the evenings to make the most of the overlap with New York. But around 7pm, it's time to relax — I watch movies, play video games, all the usual stuff. On Thursday evenings, I often play football with a few other folks from Spotify. And I've also got more into cooking over the last year — I love to get my girlfriend or a few friends over for dinner and try out one of my new recipes. Somehow, I've become the chef of the group, but I'm more than happy with that…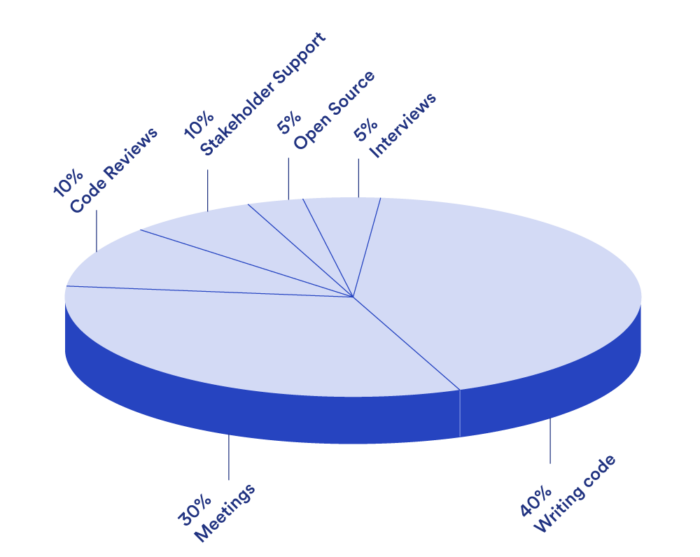 Tags:
Mobile
Published by Spotify Engineering