Announcing the Spotify FOSS Fund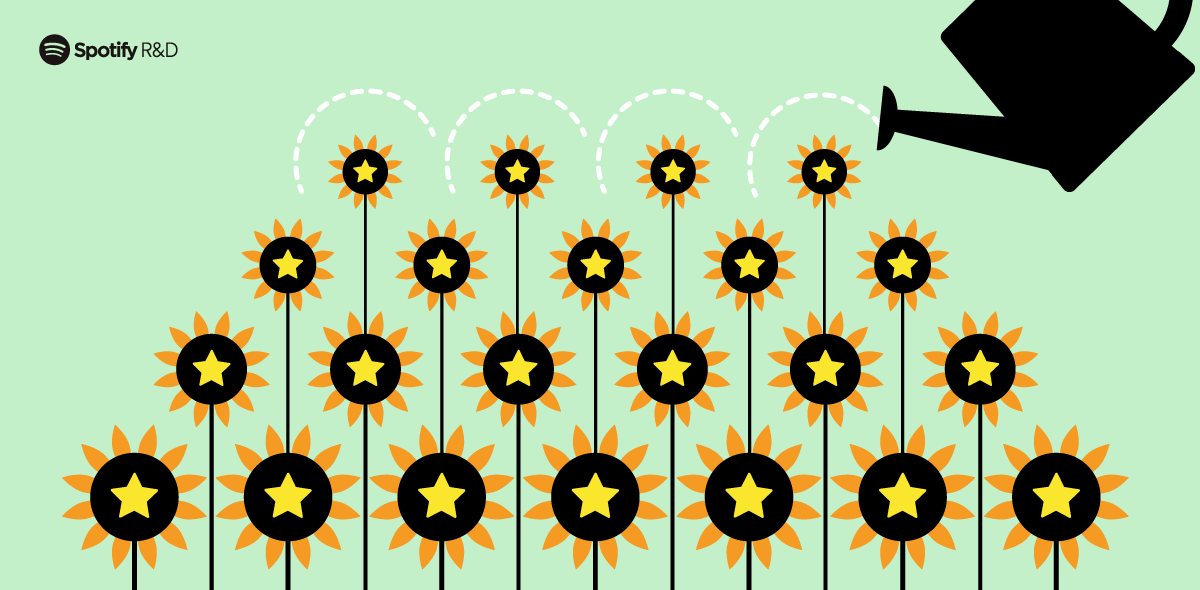 TLDR: Spotify is starting a Free and Open Source Software Fund (FOSS Fund) to pay maintainers of independent projects. This new initiative is about giving back to open source developers and is one of the ways we are investing in a more sustainable open source ecosystem for all of us. The fund will start at 100K EUR, with Spotify's engineers nominating what projects should receive funds and our fund committee making the final selections, which will be announced in May.
Giving back to developers
Spotify uses open source software to power the best audio experience for creators and listeners around the world. In fact, we are like many other tech companies who rely on open source. And yet, open source developers often make these projects available for us to use without any compensation.
That is why today we are announcing the Spotify FOSS Fund, with the purpose of donating money and bringing attention to independent open source projects. These projects support and enable our engineering teams to do their best work, and we want to recognise that in a meaningful way.
Maximizing the impact of the funds
Over the course of the year, we will donate a total of 100K EUR to different open source projects. The funds provide direct financial support to developers, helping them maintain their projects, including fixing security vulnerabilities and improving the codebase.
I want to emphasize that this is just a starting amount. Just like with any new program, we want to test and validate before we deploy more broadly. We're using this initial amount to help us learn what kind of impact we can make.
We will target projects that are independent, actively maintained, and aligned with our company values. These will be projects we can be proud to support and where we feel our support can make the most meaningful and impactful difference.
We also want to be sure to provide this support to important dependencies in our stack. To do this, we will collect dependencies across our internal repositories to map the most widely used third-party projects.
Community-driven nominations
Who gets the money from the fund? We've asked our internal R&D community — the Spotify engineers, data scientists, researchers, designers, and product managers who contribute to and depend on open source every day — to nominate which projects they believe deserve our support.
From there, our fund committee will select from all the eligible nominees, focusing on maximizing the impact we can make with the funds. The recipients of the 2022 fund will be announced in May.
The fund in a nutshell
Here are the key details of this year's Spotify FOSS Fund:
🌱Spotify is establishing a 100K EUR FOSS fund for 2022
👩🏾‍💻Money will be distributed to maintainers of independent open source projects
⭐️Spotify developers will nominate which projects to include in the fund
📊Nominations are also informed by dependency data across our repositories
🗳The Spotify FOSS Fund committee will select the final recipients
🙌Selection criteria include supporting projects that:

Are independently run (e.g. Kubernetes doesn't need our help!)
Are not run by people employed by Spotify (Sorry, Pedalboard!)
Live up to our company values (💚)
Are actively maintained (Hello? Is there anybody there?)
Will benefit meaningfully from our financial support (Gazillionaire ICs don't need our money)

🗓Funded projects will be announced in May 
What's better than money?
The open source community has already shown us that together we can solve technology problems big and small. We hope to see more companies coming together to support that community, whether it's with their own FOSS funds or some other program.
Participating in and giving back to the open source community has been a part of Spotify's engineering culture from day one. Over the past decade we've open sourced more than 200 tools to the public, and our flagship project, Backstage, was recently promoted to a CNCF incubating project. Now it's time for us to do more to ensure this community continues to thrive even as it continues to grow — and we invite more companies to join us.
The new fund will have a direct impact on the sustainability of specific open source projects. But it's only one approach. In order to create a truly sustainable ecosystem, we need to explore as many solutions as possible. We need solutions that scale and to build partnerships with other companies in order to make a significant impact.
In that spirit, we've also just joined the Open Source Security Foundation (OpenSSF) to support the world's most important open source security initiatives and help ensure everyone can depend on a healthy and secure software ecosystem.
We're excited about the potential to be a leading force for open source recognition and we can't wait to continue expanding this important work. Stay tuned for more and check back here next month to learn more about which projects will be included in the fund!
Tags:
engineering leadership