The Open Future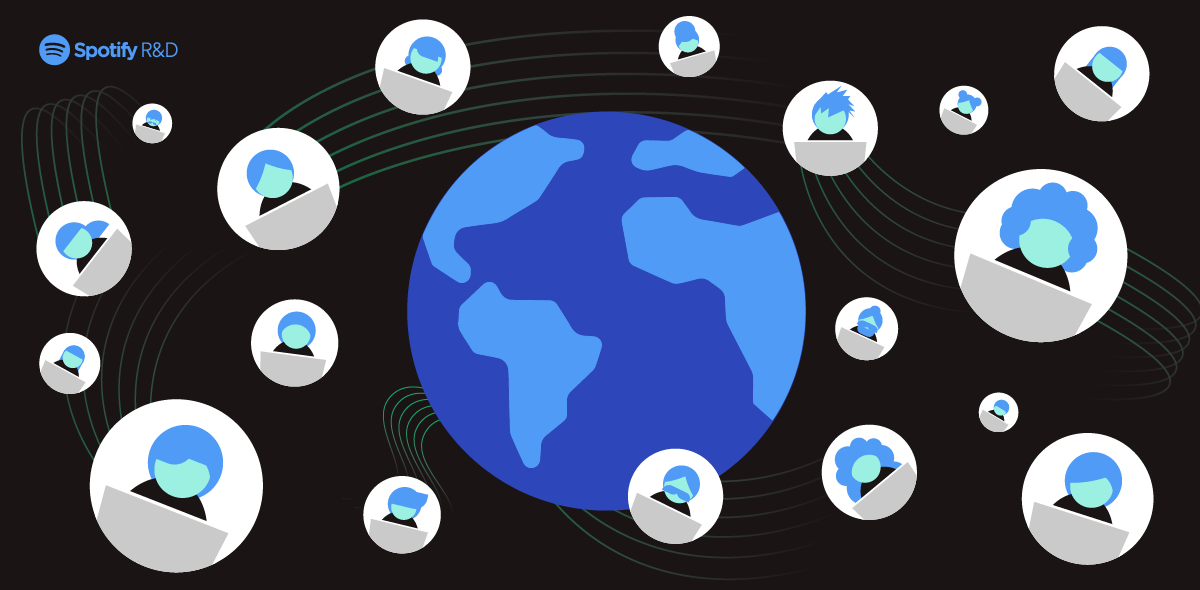 TL;DR What is the future of open source going to look like? At Spotify, we think it's important to play an active role in helping to preserve what's best about the community today while fostering the changes necessary for it to continue to succeed tomorrow. From increasing the impact of the projects we open source, to starting a fund for independent maintainers, to partnering with other companies to help ensure open source software is more secure for all of us, we're investing in a more open future inside and outside of Spotify. And we hope others will join us in efforts like these — exploring different ways of contributing to the entire open source ecosystem — so that the ever-expanding global community of developers can continue to thrive, wherever the future takes us.
Open from the beginning
Spotify has used open source technology since our early days. We've come a long way since then and so has the open source community. Now, almost every company (not just tech companies) depends on some kind of open source software for its business, whether it's a simple library or framework or the sophisticated infrastructure used to deploy services around the world on a daily basis. But while the prevalence and importance of open source software keeps growing, the ecosystem that sustains it still needs to catch up as we start to see more and more maintainers getting burned out while doing excellent work that tons of people benefit from. It's important for companies like us to do more to foster a stronger, more sustainable open source ecosystem.
What's new in open source at Spotify
We've recently made several important strides toward nurturing a stronger open source ecosystem inside and outside Spotify. I talked about all of these initiatives in a recent interview with VentureBeat. But you can read more below about what we think they mean for both our developers and the developer community at large.
Setting a new standard for developer experience with Backstage
Our ambition for Backstage has always been to make it the industry standard for developer portals — taking what we've learned by applying robust product insights and design techniques to support our internal development community and sharing that with everyone. Open source is what makes that vision possible, which is why we're excited that the Cloud Native Computing Foundation (CNCF) recently promoted Backstage to an incubating project, a sign of the project's growing technical maturity as well as its growth in the community among both contributors and adopters.
In two short years, Backstage has become an ecosystem of its own. It's been adopted by companies as varied as Netflix, American Airlines, Brex, and Zalando, as well as over 100 others. The marketplace for Backstage plugins continues to grow. And we continue to invest in the global community of developers that supports the platform.
We also see companies like Roadie and Frontside providing commercial services within the Backstage ecosystem. Later this year, we'll expand and fuel the ecosystem further by shipping even more of our insights about improving developer experience in the form of paid plugins. This expansion of the commercial marketplace around the Backstage platform enables the community to grow in new ways by opening the door for more people to make money from their open source work.
Leveling up with our open source program office
We recently gave open source at Spotify an official home in our Platform Strategy team. Spotify's open source program office (OSPO), led by our Open Source Tech Lead Per Ploug, will update all of our processes around open source, including how we release projects. This will allow our developers to share our tools, research, and experiments with the proper support. The OSPO is also leading our broader efforts in promoting a more sustainable open source ecosystem. Speaking of…
Giving back through the FOSS Fund
We just started a fund to give directly to the maintainers of free and open source (FOSS) projects. The money will go towards supporting the kind of projects that many big companies like us depend on, but are maintained by a handful of unpaid developers or sometimes just one individual. Eligible projects have been nominated by Spotify's internal developer community — the people who rely on these projects every day to do their own work. You can read more details about the Spotify FOSS Fund here. And stay tuned: we're announcing the final list of recipients right here on the blog very soon.
Joining the Open Source Security Foundation and scaling our impact
The software we all depend on should be software we can trust. But ensuring the security and reliability of a landscape as vast and diverse as open source requires finding solutions that can scale. So, just like when we joined the CNCF and co-founded the Mobile Native Foundation, we believe partnering with other tech companies is the best way to find those kinds of industry-wide solutions. Now we've joined the Open Source Security Foundation (OpenSSF), a cross-industry organization hosted by the Linux Foundation that's committed to open source security initiatives. 
Join us!
We don't just use open source, we believe in it — since all the way back to our earliest days — and even more so now, as we continue to invest in Backstage and our other open source projects. But why is Spotify making these new investments and commitments to open source now? 
Like other tech companies, we recognize that we have an important role in helping make the ecosystem sustainable. Our scale means we both depend on, and benefit from, the open source community to a greater degree than other organizations. Also, we have the resources to help make a difference — which, we believe, means we have an increased responsibility to use those resources. But in these ways, we're not different from any other sizable tech company. So instead of "Why us?", maybe the better question is, "Why not everyone?"
We hope other companies are inspired to do more to participate in, contribute to, and strengthen the ecosystem. Almost any company can adopt the same initiatives I've outlined for Spotify above — and I'm sure that many of you reading this will come up with better and more impactful ones, as well. Just like open source itself, these ideas are free to all and they get better when we build on them together.
Tags:
engineering leadership