Say Hello to the Recipients of the 2022 Spotify FOSS Fund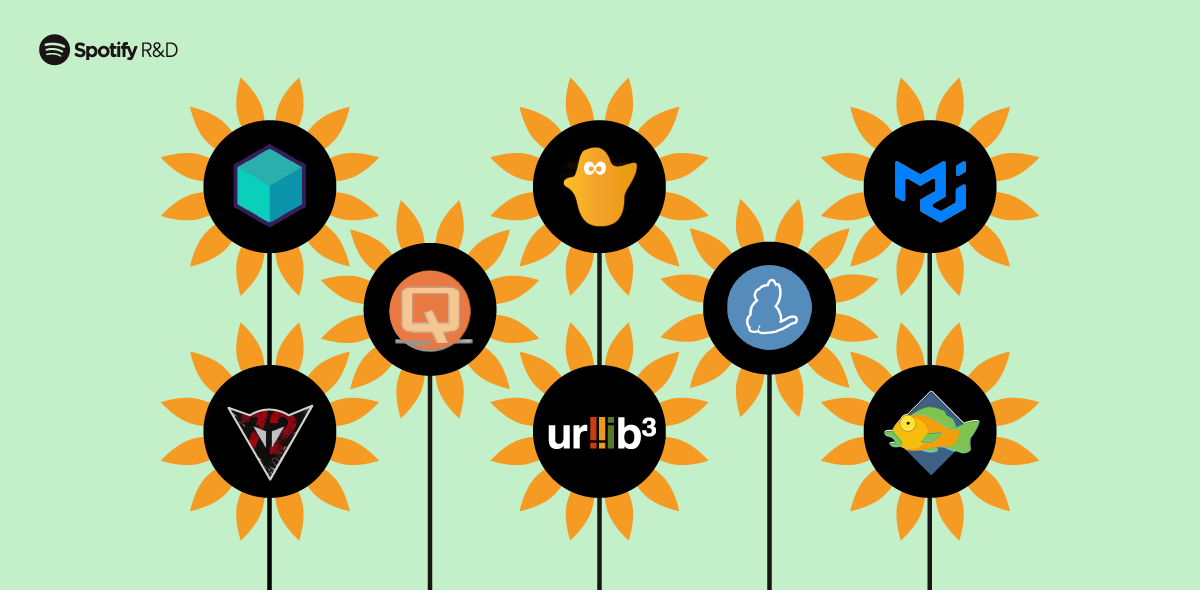 TL;DR Today we're announcing the recipients of the first Spotify FOSS Fund. The objective of this fund is to give the independent open source projects we care about a meaningful financial sponsorship to help ensure those projects have the means to continue maintaining and maturing the code we rely on.
The 2022 Spotify FOSS Fund recipients
The FOSS Fund committee reviewed 59 project nominations submitted by our internal R&D community along with our list of 2,454 internal dependencies to narrow the nominations down to 18 eligible candidates. (You can read last month's post to learn more about our criteria and eligibility requirements.) After discussing those 18 candidates, we selected the final 8 recipients to share this year's fund budget of 100,000 EUR.
It was not easy to choose! The committee's discussion centered around our principles of supporting independent projects that are most meaningful to the work we do. We believe we have achieved that with these selections. And so, drum roll, please…?
The recipients of the 2022 Spotify FOSS Fund are:
Spotify's developers are grateful for all these amazing, worthwhile projects. But of course, it's the people behind the projects who we really want to thank with our support. Stay tuned for another post where we hear from the maintainers about the impact of the fund and more.
Tags:
engineering leadership