Spotify engineering culture (part 2)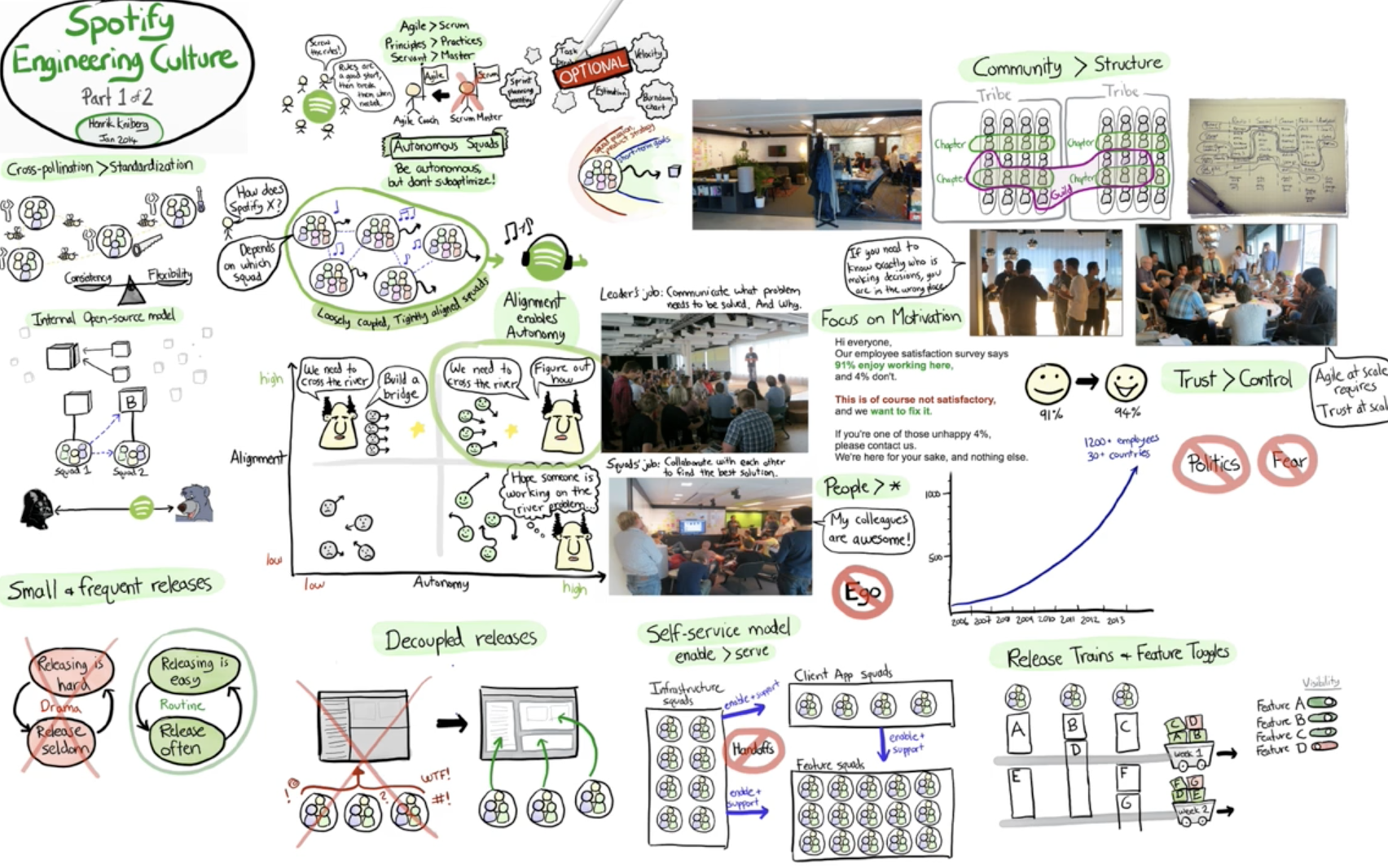 Here's part 2 of the animated video describing our engineering culture. Check out part 1 first if you haven't already seen it!
This is a journey in progress, not a journey completed, so the video is somewhere between "How Things Are Today" and "How We Want Things To Be".
Here's the whole drawing:
Tags:
engineering culture