Putting the Spotlight on our technical employees
My beat is a blog series that turns the spotlight towards technical employees across various desciplines and roles to showcase what a typical day as a Spotifier consists of.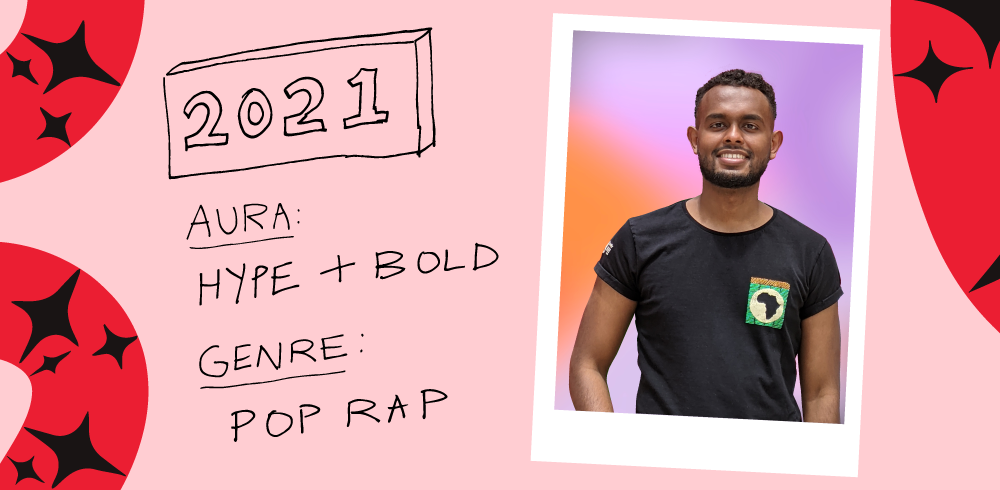 Mesfin Mekonnen: Senior Engineer 
Mesfin is part of our Spotify New York team and jumped at the chance to work as an embed on 2021 Wrapped. 
Tell us more about working on Spotify Wrapped…
I specialize in iOS Engineering and was one of a few iOS embeds working on 2021 Wrapped. We divided up the various Wrapped stories amongst ourselves — my focus was on Top Five Artists, Top Five Songs, Top Five Podcasts, Top Genres and the Audio Aura, which was brand new for this year and really fun to be part of.
What were the biggest challenges?
We all thought the Audio Aura was going to be the toughest story to build — it certainly took the most time to implement, because it had a lot of different components and we were starting from scratch, rather than building on executions from previous years.
However, I actually found the Top Genres story to be the most technically challenging — we needed to use a special type of software for the bar charts, programmatically drawing the text into a canvas and rendering the context as an image. I'd never done that before and learned a lot from the deeper knowledge of the other engineers.
What made it a fun project to be part of?
The best part of working on Wrapped was that it was a truly collaborative effort. We had a tight schedule and weekly deliverables for all the stories, which could be stressful at times. But whenever blockers came up, we could always rely on our teammates to pitch in and help out — it was a really safe, supportive atmosphere and we were constantly learning from one another.
All the stories had iOS and Android counterparts, so we communicated a lot with our mobile teammates to share our approaches and flag up any issues we encountered along the way. Basically, it was just a really fun team to be part of — there were so many genuinely great people involved.
Any special shout-outs?
So many! The whole core team was amazing – they gave me and the other embeds such a warm welcome and I really enjoyed the opportunity to work with them.
In particular, I'd like to shout out:
Cait Charniga and Sona Dolasia for their incredibly detailed designs and awesome motion specs
Udaya Pillalamarri, the engineering manager, for caring so much about our wellbeing and fostering a working environment where we could be our true selves — it showed that she cared about us personally beyond delivering the project
Zela Taino, the tech lead, for her impressive project and time management skills — managing the Wrapped experience, as well as implementing some of the Wrapped stories
Kylan McBride for his deep technical iOS expertise and being someone I could always turn to with my toughest challenges.
What were the most inspiring moments?
Having always admired the Wrapped experience from afar, I knew it would take a lot to deliver such a personalized project, with such massive scale and reach. However, I didn't truly appreciate the amount of people and work involved — it requires literally hundreds of Spotifiers.
Throughout the project, I was very inspired by the attention to detail shown by our localization teams — we had weekly testing sessions, where the localization manager would identify any issues related to translations and ensure we had a quality experience in all languages. Their input pushed us to work harder on fixing issues that came up with non-Latin characters. And this kind of dedication — along with a real focus on accessibility — is something I'm taking back to my home squad and my day-to-day work at Spotify.
Tags:
backend
,
Mobile
,
Wrapped21
Published by Spotify Engineering